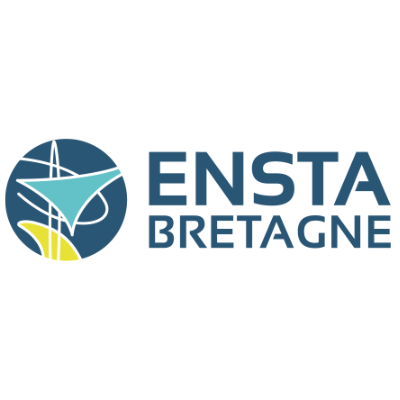 Founded in 1971, ENSTA Bretagne is a French State Graduate and Post-Graduate Engineering School, and Research Institute based in Brest, France. The courses are of high quality and are designed to ensure that students have an excellent level of expertise in their chosen field of Engineering. ENSTA Bretagne graduates design, build and manage complex industrial systems in an international environment for the most innovative activity sectors: offshore and naval, automotive, aeronautical, defense and IT industries. The institute is at the heart of numerous industrial and academic networks which enables ENSTA Bretagne graduates to join leading companies and research centers around the world. ENSTA Bretagne laboratories conduct research in Mechanical Engineering, Signal Processing, Electronics, IT and Automation, and also in Human Sciences.
]The programs offered at ENSTA Bretagne are wide and varied, encompassing different aspects of science, technology and human resource management. ENSTA Bretagne graduates are therefore sufficiently equipped to choose a career either as a design, research, development or trials engineer or alternatively as a Project Manager in many different fields such as electronics, computer sciences, telecommunications, automotive engineering, naval construction, offshore engineering, land-based vehicles, mechanical engineering, structural calculations, energetic materials and underwater detection systems.
Every year approximately 200 newly graduated Engineers enter the workplace and join the 4 000 ENSTA Bretagne Alumni already active in industry.
Our engineering degrees are CTI approved and accredited EUR-ACE (European engineer training accreditation).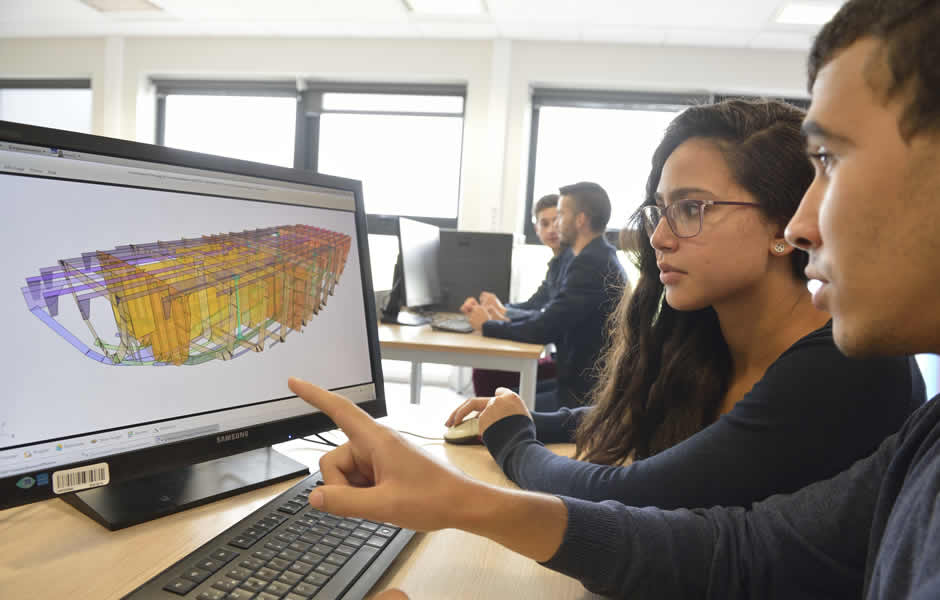 ENSTA Bretagne trains engineers capable of designing and creating complex industrial systems, which are predominantly in the fields of Electronics, Informatics, Mechanics and Hydrography, in an international environment. ENSTA Bretagne proposes 6 major fields of specialization in its different training cycles. International students are the first to arrive on campus. Thus, they benefit from intensive French as a foreign language lessons every morning for a 3 week period to improve their level and facilitate their integration. In the afternoons, periods are reserved for administrative formalities (telephone, bank, health insurance etc) and to discover Brest and the surrounding area. When the lessons begin and the other students have arrived, the international students continue to study French each week.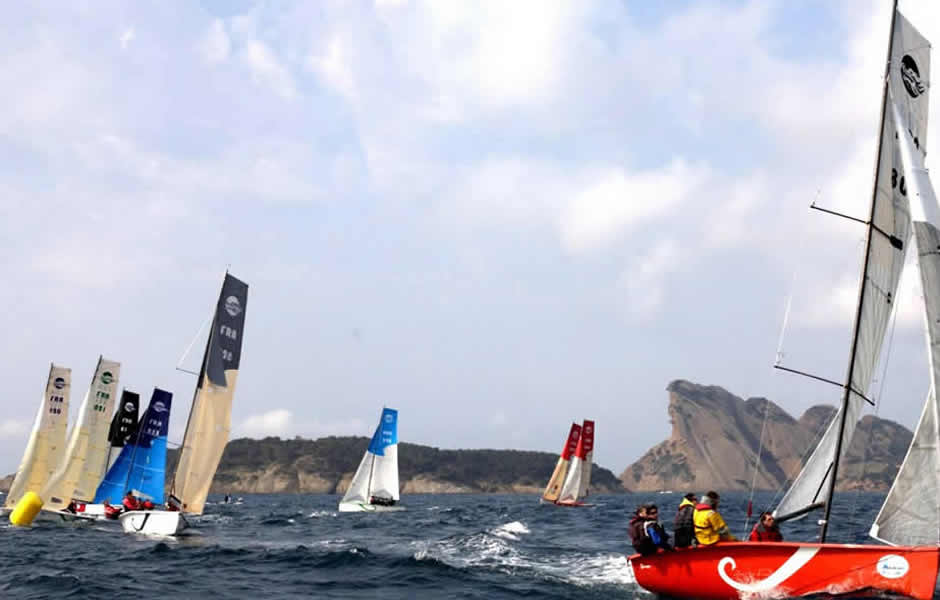 ENSTA Bretagne is located in Brest a city that lies on the western-most tip of France. Brest is the European capital of marine and oceanographic research. It is also a lively and dynamic university city. With 28 000 students, over 2400 of whom are foreign, Brest metropolis leaves no room for doubt: the surroundings, just like the lifestyle, are exceptional!