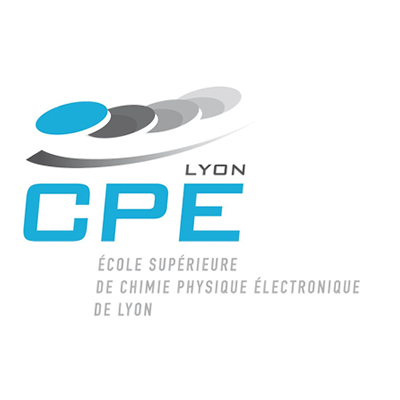 École supérieure de chimie, physique, électronique de Lyon
CPE Lyon is a Grande Ecole in the French Higher Education system. It is a private institution with the status of a not-for-profit association based in Lyon, France. CPE is the school with 3 Nobel laureates. The courses are of high quality and strong focus on industry and entrepreneurial spirit with respect for the environment.
With a CPE Lyon engineer diploma you are ideally equipped for both the major challenges in chemistry and the great challenges in electronics.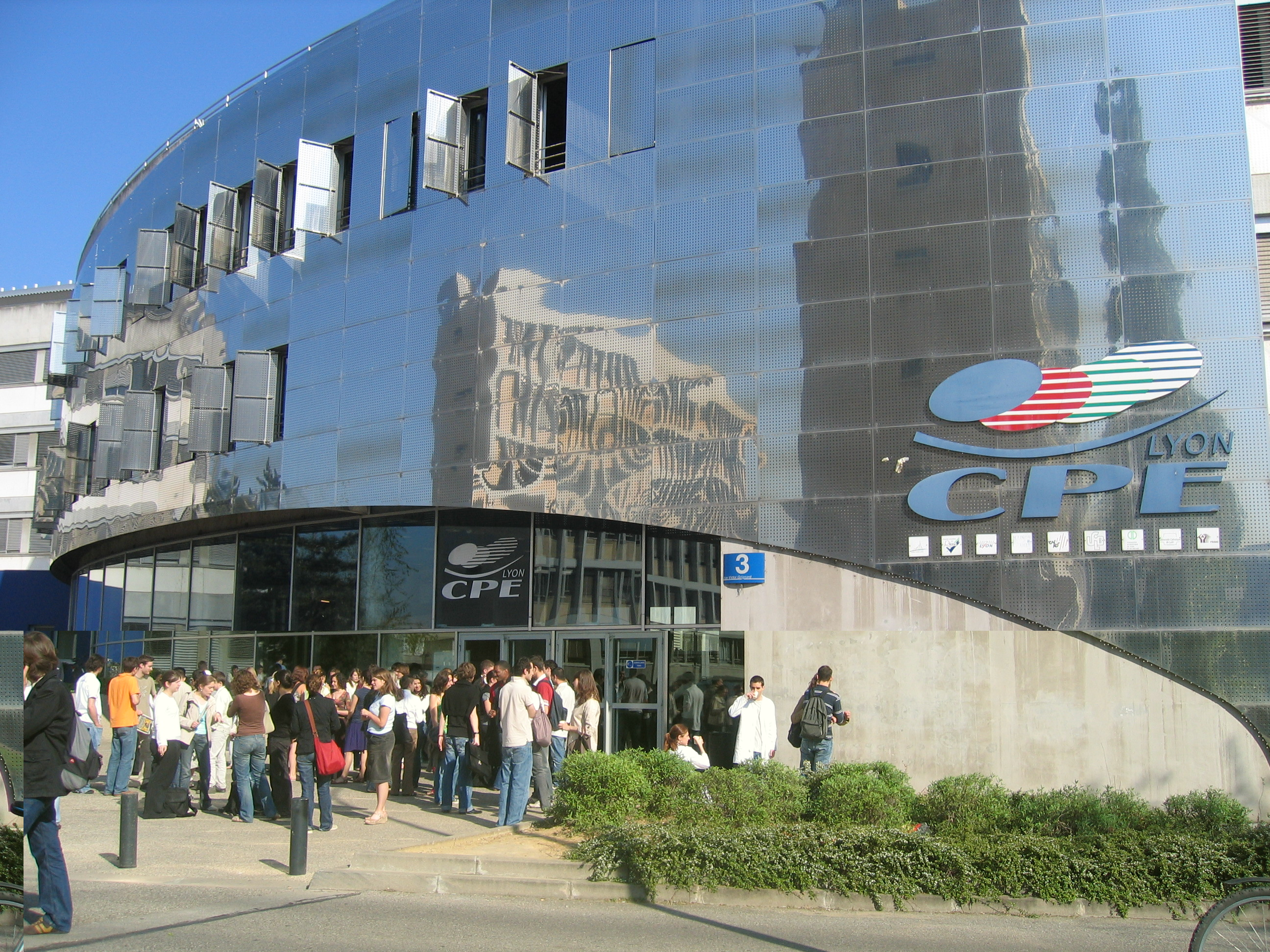 CPE Lyon, École Supérieure de Chimie Physique Électronique de Lyon, was created in 1994 as a result of the merger of two major schools of engineering in Lyon: the École Supérieure de Chimie Industrielle de Lyon (ESCIL), and the Institut de Chimie et Physique Industrielles de Lyon (ICPI).
At the heart of France's centre of chemical and electronics, CPE Lyon was the result of the shared determination of the local authorities to have a top school of engineering in Rhône-Alpes.
Every year, CPE Lyon awards diplomas to 270 general engineers in chemistry – process engineering and in electronics – telecommunications – informatics, who have solid industrial experience and, against the background of the globalisation of activities, are alive to the new economic, social and environmental challenges.
CPE Lyon is a member of the Université de Lyon, the name given to Lyon's centre of research and higher education, which brings together the universities and a number of the grandes écoles to give better international visibility.
CPE Lyon is also an active member of several networks regional, national or international levels and it is a signatory to the diversity charter and so undertakes to promote social and cultural diversity within its organisation.
Lyon, a large French city and a European metropolis, combines economic dynamism and quality of life.
Lyon is a centre for higher education and research, it is the 2nd largest French centre for education and research with 120 000 students, 4 universities, 15 grandes écoles, numerous research organisations, 6,500 researchers.
Lyon is also the 2nd largest employment area in France and is classified as a World Heritage site by UNESCO.
Only Lyon, Lyon's international slogan, illustrates the Lyon urban area's determination to assert its differences, values, identity, personality and exclusiveness on an international scale.
The strategy is supported by the 12 main economic players in the metropolis: Grand Lyon, the Département du Rhône, Lyon Chamber of Commerce and Industry, the Agence pour le Développement Economique de la Région Lyonnaise (Aderly), the office of tourism, Université deLyon, Lyon Saint-Exupéry airport, the Palais des Congrès, Eurexpo, the Lyon-Rhône Medef, the Rhône CGPME, the Rhône chamber of trade.
CPE Lyon has joined the Only Lyon scheme.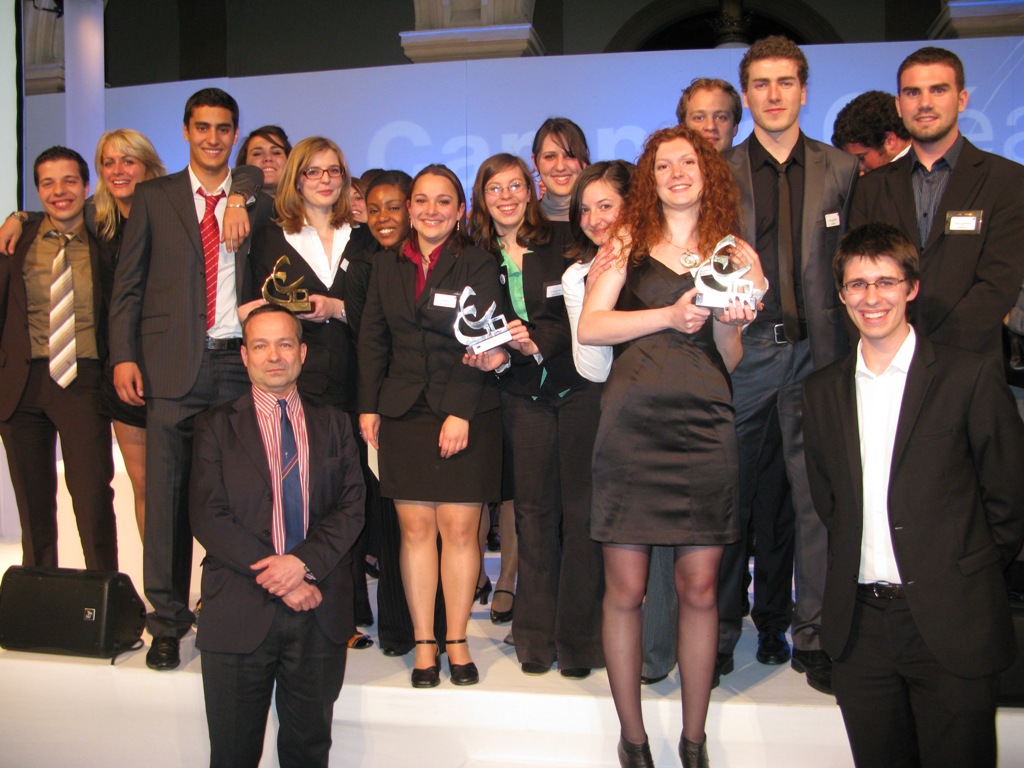 The BDE is the main association of CPE Lyon.
It is elected every year a few months after the start of the academic year after an intense and often eventful electoral campaign during which the candidate lists rival each other with their ideas and originality and hope to win student votes.
The BDE has a coordination, relationship and management (budget) role.
Its main functions are to:
Promote the school's associations and organise some of the main extra and intra school events held during the year: evening events, the "integration" and "disintegration" weeks, the skiing week etc.
Act as a link between the school's administration and the students.
Negotiate the budget and subsidies that the school allocates to the various associations.
In particular the BDE provides financial and logistical support to team projects: CPE Raid, Coupe Robotique E=M6 (through the association Galiléo), Tournoi Inter Chimie…
Participates in promoting the school: open days, student fairs etc…
Manages the student centre: 600 m² of association offices, a cafeteria, games equipment (billiards, table football), television room…
The school provides student engineers with a complete education in organic and molecular chemistry, catalysis, analytical sciences, process engineering. Students decide on a speciality based on their tastes and aptitudes, choosing optional modules in year 4 and their major for year 5:
Among the majors offered at the school are: "Chemistry and processes applied to the environment", "Formulation and implementation of divided solids", "Life sciences and health", "Process engineering".
Among the research Masters.
Or in a partner institution in France or abroad.
To respond to the reality that high technology systems increasingly closely combine electronics, informatics and telecommunications, the school provides student engineers with a global education in electronics / microelectronics, informatics, image and signal processing, telecommunications.
Every year CPE Lyon trains 130 engineers in Electronics – Telecommunications – Computer science, they decide on a speciality based on their tastes and aptitudes, choosing a major during the semester 8 which will be continued during the year 5:
Among the majors offered by the school are: "Electronic architecture and micro-electronics ", "Distributed Information Systems", "Telecommunications", "Image and algorithm", "Service oriented robotics"
Or in partner grandes écoles or universities in France or abroad.
In parallel in year 5 the students will be able to follow a research Masters.
CPE Lyon work linked course in Computer science and Communication Networks.
This course is offered in partnership with the Institut des Techniques d'Ingénieurs de l'Industrie de Lyon (ITII de Lyon).
Organisation and content of the course:
Duration:
3 years, i.e. 6 semesters, alternating between school and industry.
1800 academic course hours.
Approximately 2800 hours of training in industry
Content :
5 semesters of course units, 1 week in 2, alternating with periods in industry
One project per year is undertaken in industry
The last semester is full time in industry.
During summer, between year 4 and year 5 of the course, a mission of at least 2 months is undertaken abroad.